Tier Customization Season 20 through 21 Mobile Legends from Elite to Mythic
Hukum96.com – The 20ml season is coming to an end, this 21st season there will be a decrease in level or rank. Where will you be then
Mobile Legends will be four years old in the next few days. And during this time, Mobile Legends is often crowned the most popular MOBA game in Indonesia.
As a thank you to all players, Moonton as a game developer doesn't hesitate to share exclusive skins for free when the season is over. Now, especially this season, you get an exclusive skin for season 20 – Kaja crow mage as I mentioned in the previous article.
Unfortunately, the move this season is accompanied by a mass decrease in ranks or ranks. So all your efforts to increase your rank this season will be reset according to the Moonton rules. But don't worry, you will be credited with an exclusive skin and thousands of battle points before the season changes.
Ranking of the ML season 20 to 21
Well, here is a description or infographic of the step down from season 20 to 21 that I was able to quote from Moonton.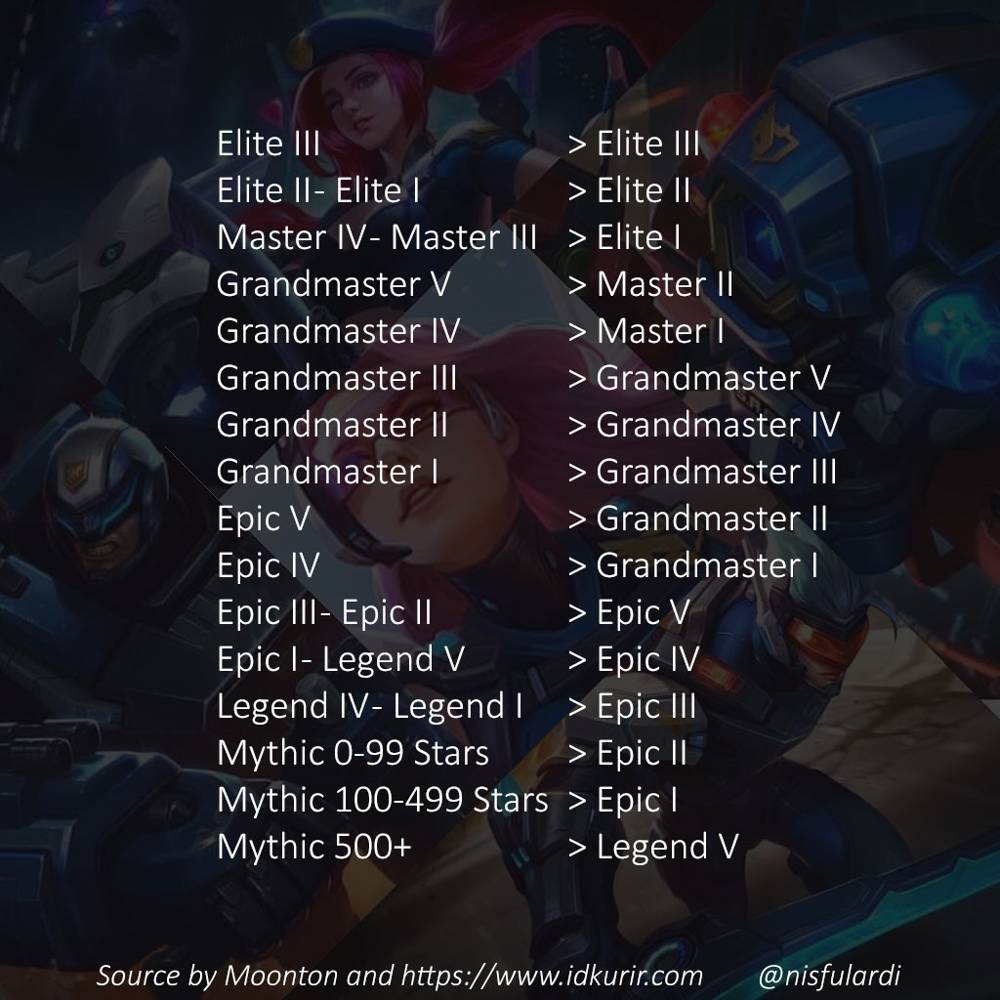 From the image above, it can be seen that players at Elite, Master, and Grandmaster levels did not experience a significant drop. While the ranks of Epic and Legend have dropped several notches, they are still normal.
Also read: Free Fire cannot log in
Meanwhile, the Mythic rank has fallen very drastically, even those with hundreds of stars had to be thrown far into Epic. But of course that is no reason for professional players to keep fighting. Because regardless of the level, the opponent encountered is still the same.
So a few tips from us, you can use various overwhelming heroes to increase your rank in season 20. Call it Harith and Esmeralda who do great damage but are often banned.
Or you can use Build Alucard Sick 2021 if you find a good team because as we know he has been very sick lately!
So, did you prepare with the Rank or Level adjustment this Season 20? Don't forget to keep increasing your rank!
The last word
This is the article about the list of down or down levels for Seasons 20-21 in the Mobile Legends game. Hopefully this article is useful and don't forget to read other interesting articles.